Kingston College student and young mother set up a community fitness initiative to encourage others to pull themselves out of a slump during lockdown.
Rebecca Palfrey, 28, from Hampton Wick, lost both her parents when she was young and suffers from depression and anxiety.
"During lockdown I really started to get down and felt depressed and just really lacking any hope of the future," she said.
In the hope of helping both herself and others who were struggling during the long lockdown days, Palfrey shared her 15-minute fitness workouts on Facebook live.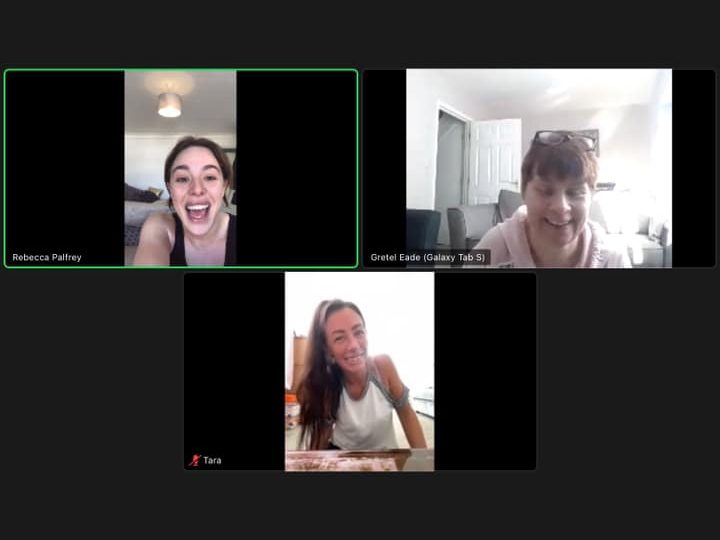 Following a positive response, this then developed into 'The Better Buzz', a registered community interest company.
Palfrey said that other women were happy to find a place they could exercise without worrying about childcare, and that she found her own mental health had improved through regular exercise.
She preferred to increase her natural dopamine levels through doing exercise, rather than take prescribed anti-depressants.
"I have found that working out in the mornings for short amounts of time seriously helps my moods and therefore creates a better day for me and my son." she said.
Women and mothers said that they loved her workouts, which particularly focused on encouraging busy parents to get involved, even when looking after their children.
One participant said: "It is so refreshing to see you with your son hanging round your neck trying to do a push up."
Many of 'The Better Buzz' workouts take place at 9:30 am on weekdays, just after the school run.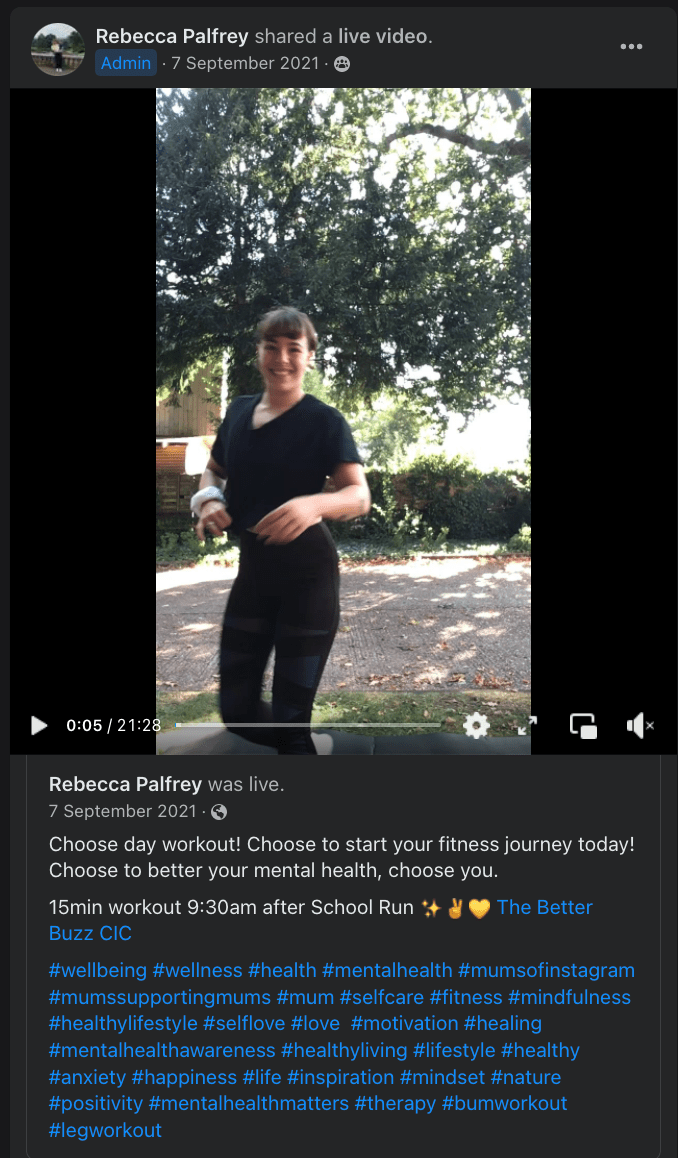 Palfrey continued: "I didn't expect the response that I received, many women from all walks of life saying they felt the same as me.
"I do believe what I have done has helped people. My mental health has basically been saved from doing what I do because I found my love for working out.
"I really do believe that lockdown blessed me, it gave me this opportunity to find my passion."
Having been inspired by the fitness buzz, Palfrey is now working towards becoming a personal trainer.
She also takes a part-time hair and barbering course at Kingston College.
She said that she hoped to grow her company further by inspiring more women to get involved with the initiative as a way to promote their mental wellbeing.
You can find details of The Better Buzz on Facebook and on Palfrey's GoFundMe page.