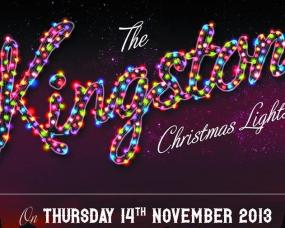 Kingston will mark the official start of the Christmas shopping season with an afternoon of music, circus acts and live reindeer in the town centre before Santa turns on the lights at 6pm.
The celebrations will start at 3pm with a circus theme inspired by the Rose Theatre's christmas play The Snow Gorilla.
A ring master and fire tuba player will be greeting visitors coming from the train station and four stages will include circus acts such as fire eaters and wire walkers
James Kennedy, Commercial and Marketing Director of KingstonFirst, expects the event to mark the start of a big shopping season for Kingston. He said: "There has been an up-turn in Kingston's performance recently due in part to the quality of shops we have here."
Radio Jackie will play on Clarence Street and will feature Kingston Spotlight 2013 winner, Lili Caseley, while traditional Christmas songs will be sung by school choirs in the market place.
Kalli, 35, a mother of two, said: "I am very excited to bring my children as this gets them into the holiday cheer but now I have to convince them that Christmas is next month and not this Thursday."
As if that was not enough, Christmas night markets along Memorial Gardens and Saints Church lawn will consist of 15 stores showcasing art foods, cold food gifts, craft gifts, wines and more.
Image courtesy of KingstonFirst