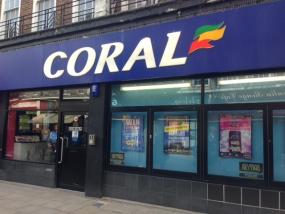 Kingston Council are to lobby the government over betting shop planning laws.
In a motion passed unanimously by the council, steps will be taken to pressure the government into reclassifying the betting shops, allowing local authorities more power to reject planning permission.
Councillor Trevor Heap, who has seen a "proliferation" of betting shops, does not want them taking over the high street through lack of power.
He said: "Councils across the country have been calling for the power to take back control of the high street for its residents. For too long we have seen the increase in betting shops, opening in prime locations, on our high streets. We urge the government to act to stop this shameful planning loophole.
"We need some innovative thinking in this and continued pressure on government around the whole area of town centre planning management and design."
Currently, Kingston town centre has five betting shops within a one mile radius, a number that could rise if powers are not given back to local authorities.
Councillor Simon James, seconded the plan, saying: "Kingston doesn't suffer as much other London Boroughs with the betting shop but absolutely we have to be vigilant. Of course, we need the powers to be vigilant.
"Local authorities should be able to control and encourage the vitality of their local high street and the more we can do to give ourselves those powers the better."