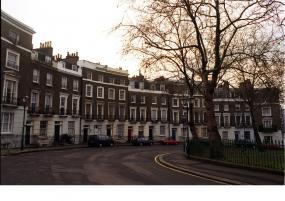 Kingston residents could see a council tax rise again in 2015, despite a welcome freeze this year.
With savings needed of over £10m by 2015/2016, the council will struggle to cover the rising costs of front line public services, even as it merges some services with other authorities under the One Kingston programme.
In 2013 funding from central government was not enough to cover the costs, forcing the council to raise council tax.
Council leader Liz Green said a further potential rise in council tax depends on how much central government gives councils in 2015/2016.
She said: "The government offers us a bribe to freeze council tax, but each year the rules behind it are slightly different. If it works well for us, we will take it to help residents, if it doesn't, we have to put council tax up.
"We are endeavouring to keep prices down, limit the number of cuts we have to make, but our amount of money is going down.
"We can't keep making it all add up without making major cuts to services which we don't want to make."
Kingston council raised council tax by 1.99 per cent in April, just 0.1 per cent below the level that would trigger a local referendum.
Even with the rise of just under two per cent, the council have made savings of around £8m, with a focus on cuts within the council rather than frontline services.
However, central government funding for Kingston has fallen by 24 per cent over the last two years, totalling a reduction from £67m to under £45m since 2010/11.
With a turnover of over £120m for the borough, a cut of £22m is a severe loss, meaning that frontline services could face cuts.
Even with the loss of income, the council hopes to put over a £1m into adult and social care, including £300,000 for child services, £100,000 for social housing and £850,000 to tackle homelessness over the next three years.
Image courtesy of REX/Barry Phillips/Evening Standard