New Malden high street is due to gain a new lease of life after the Mayor of London awarded £120,000 in funding to support its high street recovery.
The High Streets for All Challenge, created by Greater London Authority (GLA), aims to revamp public spaces, high streets and buildings.
New Malden is one of 15 projects funded by the GLA.
Beverley ward Liberal-Democrat councillor Mark Durrant said: "There were a lot of high streets that applied and only 15 were awarded the funding. I am obviously really delighted that New Malden is amongst that. We put in a strong bid and I think it is because of our brilliant local community and the great diverse local community.
"New Malden is Korea Town UK and this is a big pull and a big attraction and also we have got our fantastic Sri Lankan community as well as many other communities that really contribute towards the life of New Malden."
Restrictions imposed due to the Covid-19 pandemic have impacted town centres throughout the UK. Many local shops and businesses were forced to close for months whilst the country tackled the deadly virus.
The funding aims to breathe new life into the town centre by supporting the council to encourage residents back onto the high street and to celebrate the area's cultural heritage and communities.
Councillor John Sweeney, portfolio holder for business and leisure, said: "What we need is each high street to be resilient and what that means is finding new reasons for people to come to the high street.
"Retail, which has been so important to high street, has disappeared and things like banking, post offices, building societies, which would be the anchor stores and the reasons that people were going to the high street, and they [locals] are not going for these reasons anymore because of online trading and e-commerce."
Durrant said: "Please support your local high street, please come out and enjoy all of what the local high street has to offer and do your Christmas shopping, and enjoy some of the great restaurants we have in New Malden."
Several short term and long-term projects will be taking place in New Malden.
Sweeney said: "I think it is important that this is not the council telling people 'this is what is going to happen on your high street', this funding is all about consulting and working with those communities in New Malden so they help to define and build their high street.
"It is important that when you walk down the high street you see good animation and things going on, and that it is clean and tidy."
He said that the council recently installed cameras to crack down on fly-tipping in New Malden, which is off putting for locals walking down the street.
The number of rubbish collections has been increased and the council has also prosecuted businesses and residents who have been caught persistently leaving rubbish on the high street.
"It is about taking pride in the local area," he said.
The council is currently engaging with the community to talk about the regeneration of the Fountain Roundabout, which is also known as "the gateway to New Malden", and the creation of a nearby green space.
The underutilised Cocks Crescent site will be transformed into a new community leisure and wellbeing hub and new homes that will fit with the character of the area.
Pedestrian and cycle access to the High Street and surrounding areas will also be improved as part of the council's "vision of Cocks Crescent".
Durrant said: "We are continuing with projects to improve the town centre. What is now called the B-Line way is a fantastic cycle path which was used to go over to Raynes Park and was used over lockdown."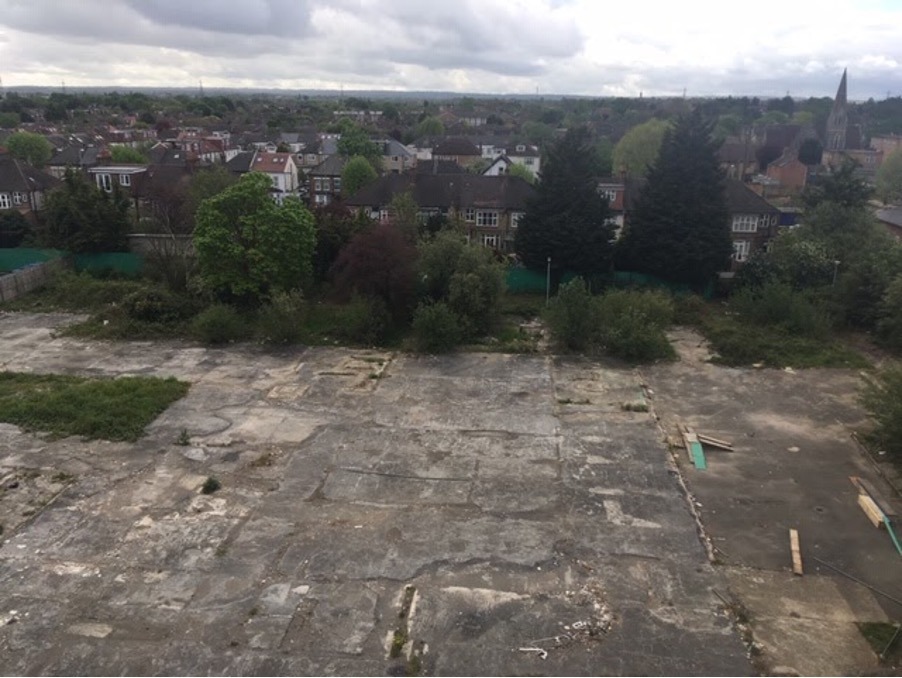 New Malden community connector Danielle O'Shaughnessy said: "We have all been concerned about the decline of the High Street, in particular the closure of the department store, Tudor Williams, and a number of banks – so we were delighted to hear that we have secured funding from the Mayor of London High Streets for All Challenge.
"We are looking forward to some great new ideas and projects that will enhance the town centre and place it firmly on London's map."