A late goal from Portuguese winger Pedro Neto during injury time saw Wolverhampton Wanderers beat Chelsea 2-1 at Molineux Stadium on Tuesday evening.
This is only the third time ever that Wolves have beaten Chelsea in the Premier League.
Following a disappointing first half, Chelsea's French striker Olivier Giroud scored an impressive goal in the 49th minute, his sixth goal in five appearances for the team. The goal was subsequently checked by goal-line technology.
However, this was the only goal for the Blues who have now lost two games in a row.
"Performance is what gives you results, and we were playing very well, had a long unbeaten run, and then, maybe the lads think we're playing well," Chelsea manager Frank Lampard said.
"The minute you think you're playing well things like this can happen."
In the 66th minute, Man of the Match Daniel Podence equalised with a beautiful solo goal.
Almost goals
In the 80th minute, the Wanderers almost had a penalty.
Neto seemed to be tripped by Reece James while going for goal, and referee Stuart Attwell blew the whistle for a penalty.
After much deliberation, Attwell consulted VAR which showed there was no contact, and he disallowed the penalty.
Kurt Zouma almost scored a header from a corner.
He jumped higher than anyone else, and made contact with the ball, just narrowly missing a goal by a few inches as the ball bounced off the crossbar.
Eighteen-year-old Fábio Silva scored his first-ever Premier League goal for Wolves, only to have it robbed from him as it was offside.
A tale of two halves
The first half of the match saw both teams communicating and engaging well, but not taking it further.
The men did not shy away from one another with a free kick given in the first minute to Wolves.
In the 19th minute, Ben Chilwell's corner was delivered beautifully into the box but Giroud sent it over the bar.
The football played was good football, it just, unfortunately, did not lead to many opportunities for goals in the first half.
After half-time, both sides seemed to have worked out what was going wrong.
Belgian midfielder Leander Dendoncker was taken off for Owen Otasowie, a 19-year-old who made his Premier League debut in this match.
Giroud's goal in the 49th minute was Chelsea's first shot on target, a contrast to Wolves who had already made a few unsuccessful goal attempts.
Play was even better, and more controlled, and the match had a faster pace to it.
Wolves' Silva was substituted for Adama Traoré in the 61st minute and just moments later, Traoré was injured.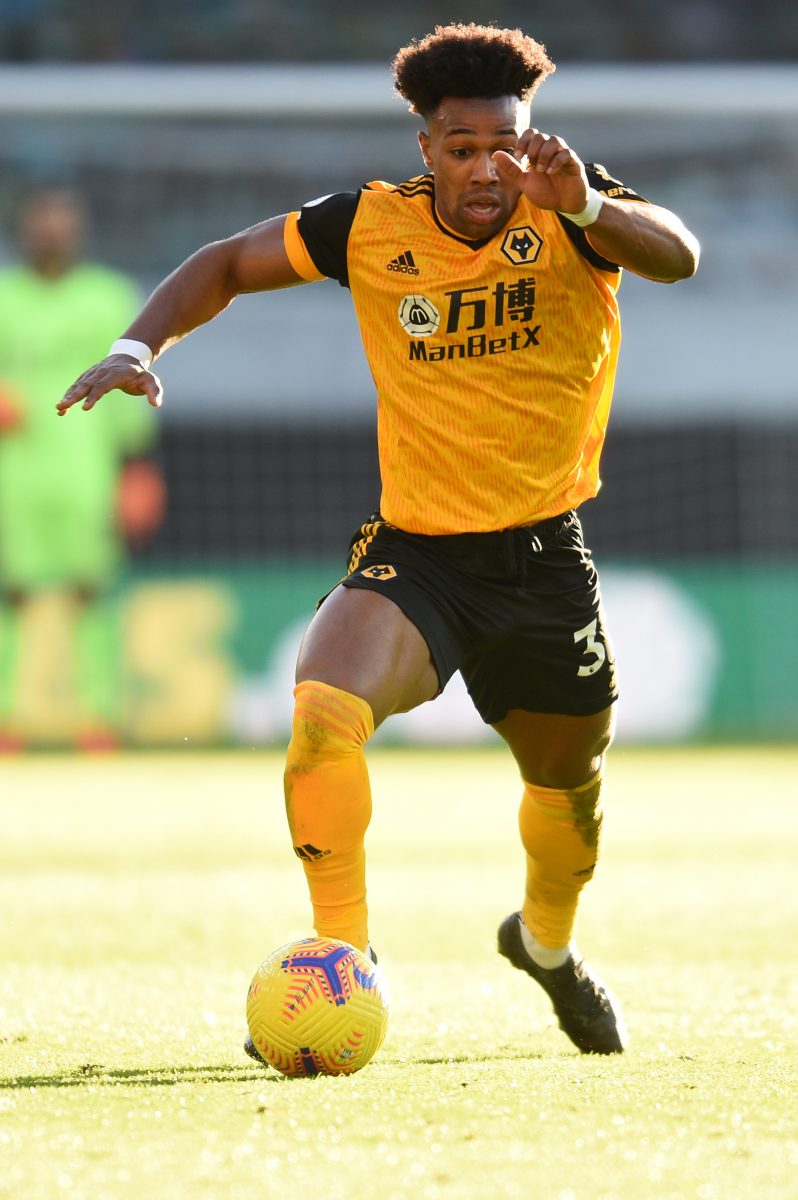 A small tackle led to him going down awkwardly on his right ankle and seeming to roll it. His injury accounted for most of the stoppage time, but he managed to carry on playing.
Neto's shot to the bottom right corner resulted in a goal in the 95th minute, rewarding the energetic Wolves with a 2-1 victory.
Wolves' win and Chelsea's losses
Last weekend, Wolves lost against Aston Villa, and manager Nuno Espírito Santo said it was important the team does not forget about it.
"It feels good, but we cannot forget what happened," he said. "Staying in the game, staying compact and focused in every action 'til the last whistle of the referee's is football. This is what these young boys must learn now."
Chelsea, who had a promising start to the season with title talk, have only managed to pick up one point in the last three games when they drew with Krasnodar in a Champions League match on December 8.
Wolves climbed from 13th in the table to ninth, and Chelsea remain fifth.
Wolves will play Burnley at 5.30pm on Monday, December 21, and Chelsea will play West Ham at 8pm the same day.