Opinion polls for the 2021 London Mayoral Election Data: Opinium and Redfield and Wilton Strategies
With a momentous lead in the latest opinion polls, it looks as though London Mayor Sadiq Khan could be on course for a landslide victory in May's mayoral election.
According to a March poll by Opinium, the one-time minister of transport has a 25 point lead over Conservative challenger Shaun Bailey, with 53 per cent of respondents saying they would give him their first preference vote.
If this is correct, Khan would become the first candidate in history to win the election in the first round, with over 50 per cent of the vote before transferring those for less popular candidates to second preference.
Khan has consistently held a sizeable lead over his rival since the run-up to when the vote was originally due to take place last year, so should Bailey save himself the trouble and accept the inevitable or does he still have a chance?
Polls gone by
Winding back the years and looking at opinion polls for elections past will make grim reading for Bailey supporters.
Opinion polls for the 2008 London Mayoral Election Data: YouGov
Opinion polls for the 2012 London Mayoral Election Data: YouGov
No candidate has held the same kind of lead as Khan does. Boris Johnson overcame initial deficits against Ken Livingston to win in 2008 and 2012, but these were just a few percentage points and never on the same level as the mayor's lead over Bailey.
Weighted polls also have a good track record of predicting the result of races to be London's premier. In 2016, Conservative Zac Goldsmith consistently polled in the mid to low 30s and achieved 35 per cent of the first preference vote, whilst the victorious Khan polled in the 40s and finished up with 44 per cent. Opinion polls for 2008 and 2012 paint a similar picture.
Opinion polls for the 2016 London Mayoral Election Data: YouGov
Is London inherently pro-Labour?
According to the Opinium poll, 84 per cent of Remainers said they would vote for Khan, whilst 72 per cent of leavers said they would vote for Bailey. Given that support on the pro-European side is not only more concentrated for Khan but also more numerous, with just under 60 per cent of Londoners voting to remain in 2016, the capital is on his side when it comes to Europe.
The average age of Londoners in 2019 was just 35.6, five years younger than the national average of 40.3.
Given that 40 was the age at which people became more likely to vote Conservative than Labour in the 2019 General Election, it is hardly surprising that Londoners look upon a left-wing candidate more favourably.
Whilst these figures present London as a kind of metropolitan haven that the Tories would struggle to do well in, the adoption of such a view would overlook the fact that Conservative Boris Johnson was elected as the city's leader twice.
Outer towns like Orpington and Hornchurch and Upminster returned Conservative MPs at the last general election with majorities of over 20,000.
The London Assembly, for which elections will be held in May, is also fairly balanced with eight Conservative members to Labour's 12, and in 2004 and 2008 the Tories were its largest party.
This shows that London is not an ardent Labour stronghold, as Robin Pettitt, senior lecturer in Comparative Politics at Kingston University, argued.
"Boris Johnson has shown that the right kind of Conservative candidate can win, and win again, in London. Bailey does not appear to be that kind of candidate," he said.
The most important issues to Londoners in the 2021 London Mayoral Election election Data: Opinium
It's all about the issues
The issue for the ex-youth worker turned Conservative nominee is that Londoners do not trust him on the issues that are most important to them.
Forty-two per cent of residents said that the NHS and health was one of the three most important issues they were facing, undoubtedly elevated by the pandemic. 40 per cent said they trusted Khan on the issue compared to just 16 per cent for Bailey.
This is not entirely surprising, considering he called for London not to be put into Tier 3 restrictions at the end of the second national lockdown, when Khan supported tighter measures.
According to the poll, Londoners are also 12 per cent less likely to trust Bailey on the issue of the economy than Khan, 10 per cent on crime and a sizeable 15 per cent on housing.
The latter can in part be blamed on his recent suggestion that homeless families could save up to £5,000 for a deposit on one of the 100,000 affordable homes he plans to build if elected.
Whilst polls can often be proved wrong in the most public and often humiliating of fashions for the pollsters, it is fairly unlikely that London will see a change in leadership on May 6.
As London Conservatives consider their next steps amid a summer that may resemble some kind of normality, it will perplex some why they did not select a different candidate when it became clear Bailey's popularity was consistently tanking.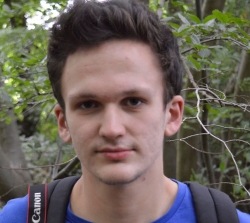 Latest posts by Alex Frampton
(see all)