This season has been a ground-breaking one for Formula One in many respects.
On the track, Lewis Hamilton has overtaken Michael Schumacher as the most successful driver in the sport's history, meanwhile off it he has spearheaded calls for more diversity in the sport. These calls led to F1 announcing its We Race As One campaign before the season opener in June.
F1 says the campaign "is aimed at tackling the biggest issues facing the sport and global communities – the fight against Covid-19 and the condemnation of racism and inequality".
However, in recent days it has become clear that F1 plans to add a race in Saudi Arabia to its 2021 calendar. Adding a race in Saudi Arabia to a calendar that already includes races in Russia and Abu Dhabi further highlights the moral issue that Formula One faces. How can F1 claim it is committed to fighting for diversity but continue to race in countries that are not?
As part of the campaign for diversity, all teams on the grid have a livery that includes #WeRaceAsOne and the We Race As One rainbow. There is a problem with this though as the rainbow the teams run is not a real rainbow. It is a rainbow made up of all the team colours rather than the traditional colours of the rainbow.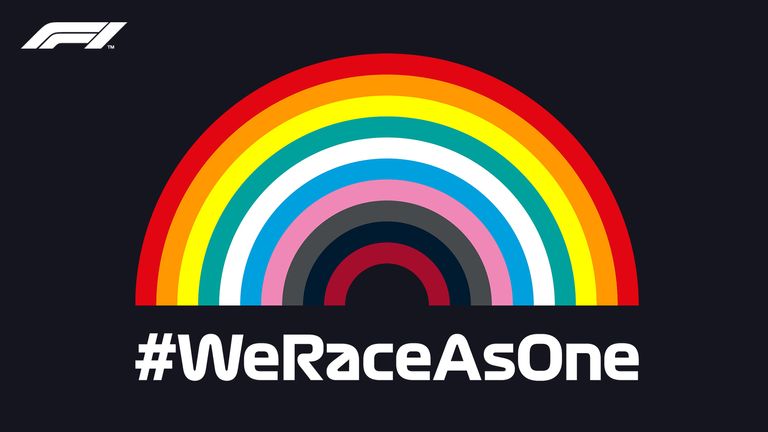 By choosing to create its own rainbow rather than use a traditional one it seems as if F1 is desperate not to offend countries and sponsors considering that rainbows are now synonymous with the LGBTQ+ community.
Special mention should be given to the McLaren team, as they have taken it one step further by running a livery that incorporates actual rainbows on the halo of their cars. This means that not only are they boldly supporting diversity, but they are making sure that the rainbows are visible anytime TV audiences get an onboard look at either of their drivers.
However, the We Race As One rainbow is a symptom of the bigger problem with F1 and its performative activism. On the face of things, it seems like it is making a strong statement against discrimination but in reality, they are doing enough to look good in the current climate of social justice while also making sure they do not unsettle their major sponsors.
Formula One's new sponsors
F1's major sponsors are another reason why its push for diversity seems so hypocritical. Just this year F1 announced a brand-new sponsorship deal with Saudi energy company Aramco which included Aramco becoming the title sponsor of five Grand Prix.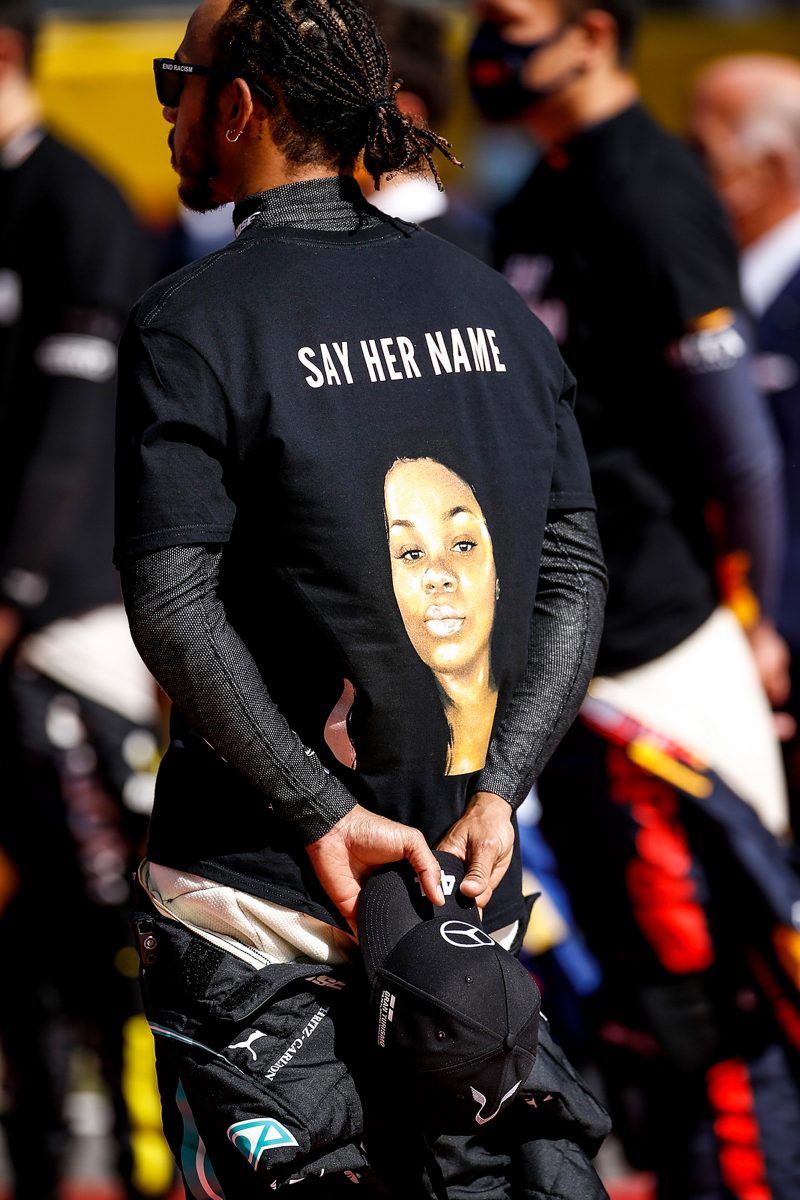 According to sportbusiness.com Aramco is paying upwards of $40m a year for this privilege, and this is the problem. F1 seems to be only worried about its bottom line rather than truly pushing for change.
Getting cosy with Saudi Arabia is great for F1's bank account, but it goes against its push to end discrimination. According to Amnesty International, in 2019 the Saudi government harassed, arbitrarily detained and prosecuted dozens of government critics, human rights defenders, including women's rights activists, members of the Shi'a minority and family members of activists. Furthermore, same-sex relationships are illegal in Saudi Arabia and the government does not recognise LGBTQ+ rights.
It is not only F1's growing relationship with Saudi Arabia that is a problem. F1 has long been involved with countries that have questionable records on diversity.
For example, F1 has raced in Abu Dhabi since 2009. Amnesty International has stated that the authorities in the UAE, particularly the State Security Agency (SSA), subjected detainees, including foreign nationals, to arbitrary arrest and detention, torture and enforced disappearance. Women still face discrimination in law and practice and all sexual relations outside of heterosexual marriage are illegal.
F1 has also raced in Russia since 2014. In 2019, Russia consistently restricted its citizens' rights to freedom of expression. Those attempting to exercise those rights faced reprisals, ranging from harassment to police ill-treatment, arbitrary arrest, heavy fines and in some cases criminal prosecution and imprisonment.
This shows that F1 is happy to turn a blind eye to discrimination and human rights violations in certain countries so long as they are making enough money from those countries. Racing in countries that consistently discriminate and violate human rights goes against everything that #WeRaceAsOne is supposed to stand for.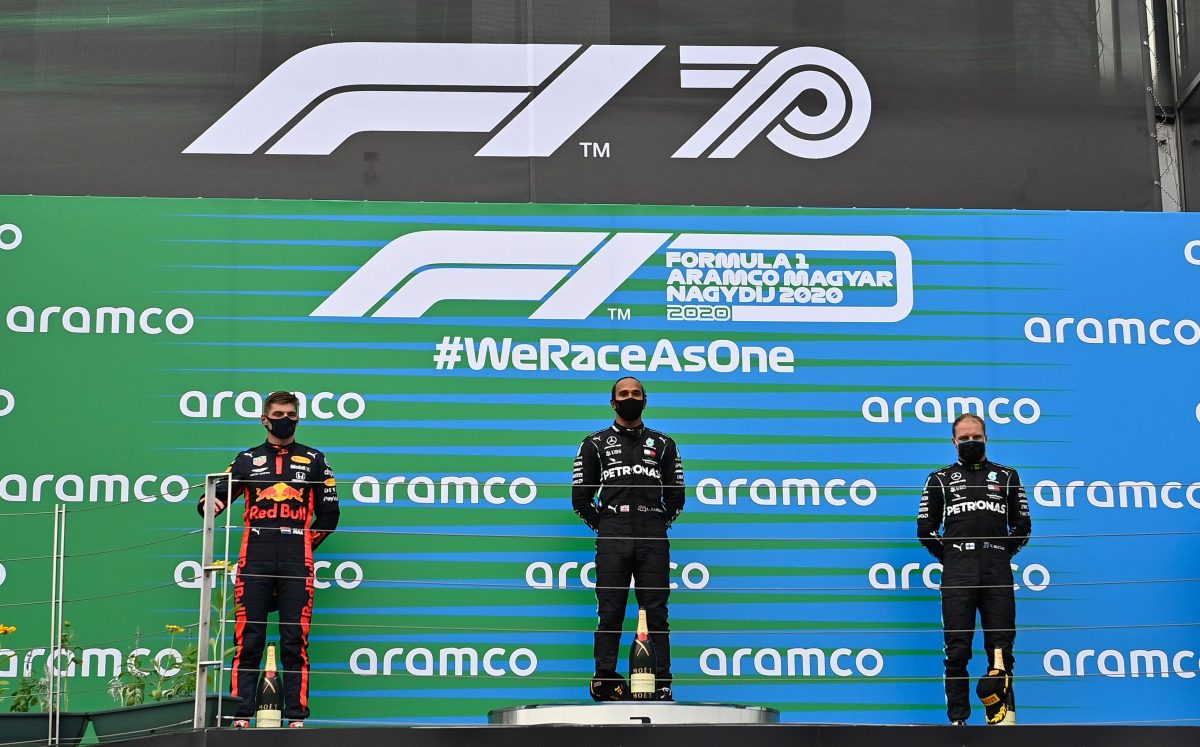 Vitaly Petrov and the FIA
The governing body of the sport, the FIA, also undermined the We Race As One campaign by choosing ex-Lotus and Caterham driver Vitaly Petrov as a driver steward for the Portuguese Grand Prix last weekend.
The Russian caused controversy after the Tuscan Grand Prix with his comments in reaction to Lewis Hamilton wearing a t-shirt with a picture of Breonna Taylor on the podium after the race. Breonna Taylor was a black medical worker who was shot and killed in America by police while she was asleep in her own bed. Hamilton wore the shirt days after it was decided that the officer who fired the shots at Taylor would be charged for wanton endangerment but not for her murder.
Petrov was critical of Hamilton kneeling before races and described him wearing the shirt as too much. He said: "It is a personal matter for every adult. You have the right to speak out on social media or give interviews, but I think the US government is well aware of these problems already."
Petrov continued: "What if one of the drivers comes out as gay? Will they go out with a rainbow flag and urge everyone else to become gay or something?"
Comments like this are completely tone-deaf in a time of increased awareness of social justice. The FIA really should consider whether someone who holds views such as his should be chosen to represent them at a Grand Prix. It is especially egregious considering Petrov was not asked about the LGBTQ+ community in that interview.
The FIA defended the decision to appoint Petrov as a drivers steward stating: "The Federation does not discriminate in this process based upon views expressed outside of their function as an FIA Steward, provided that any such expression does not contravene the FIA's regulations and Code of Ethics."
However, this seems like a cop-out from the FIA only making a statement because its decision to appoint Petrov as a steward was criticised. It is another example of those in power at the top of motorsport only doing enough to cover their own backs.
Overall, Formula One must do more.
Right now, F1 is committed to performative activism. It is currently doing enough to look good in a climate of increased social awareness so long as you do not look too closely. Until the sponsors, drivers and fans begin to speak out against this performative activism, and it begins to hurt F1's bottom line it will continue on this path, and nothing will change.