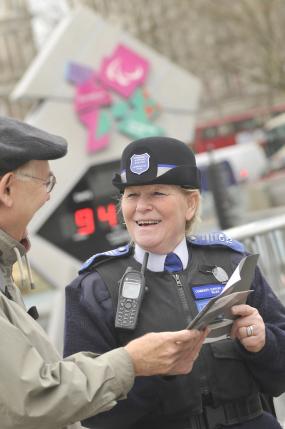 The Metropolitan Police announced that Kingston Borough will get an extra 46 police officers to improve efficiency of the local police and cut crime. 
The new staff arrangements are part of the Mayor's plans to rationalise police and cut costs.
A new local policing model, called the Safer Neighbourhoods Policing Scheme, stipulates a sharper focus on the communities and their specific safety needs. One of the key changes will be to ease communication between citizens and police and make it more transparent.
The transition to the new system began in September and is now being explained to local authorities to ensure a better co-operation between the police and councils.
The lead of the Safer Kingston Partnership, Chief Inspector Bill Haseman, said: "It is a London-wide change in the way we conduct our business. It is designed to move resources to the frontline to increase visability and flexibility and to improve the service we provide to the public.
"The Neighborhoods Policing Scheme is now the bedrock of our work."
Most of the additional officers will be stationed in the North of the Borough as there is a significantly higher amount of reported crimes in Kingston town centre.
To get more officers to the frontline the Mayor plans to reduce back office staff and move resources from the top of the police hierarchy to the bottom.
The new policing scheme is also a reaction to a 20 per cent decrease in the number of crimes reported in person at a police station. The reforms aim to strengthen public confidence in the local police.
While there will be more police officers in the streets the government is planning to reduce the number of front counters dramatically to cut costs.
Deputy Commissioner Craig Mackey said this is to avoid that police continues to staff and fund underused buildings.
"We will still have at least one 24-hour front counter on a borough, and we are exploring other options to share access points with other services, for example local councils," he added.
Met-wide the government made cuts of about £500m by restructuring their staff and by selling some of the buildings owned by Metropolitan Police.
Photo courtesy of Metropolitan Police.